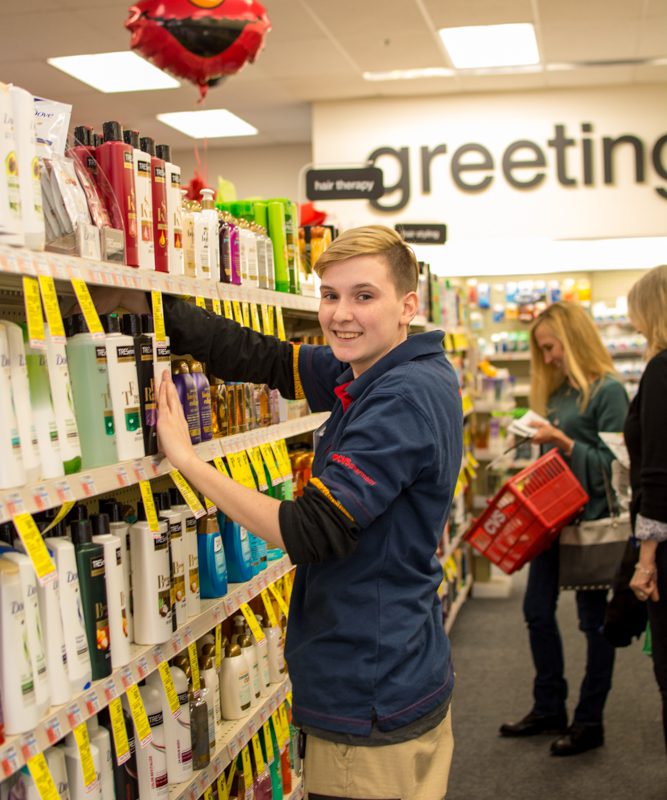 Concord Journal Posted Mar 5, 2018 at 3:57 PM
Teens and young adults with disabilities can find it challenging to get that all-important first job. Employers are reluctant to hire people who are different from the typical workforce.
But with the right training and placement through Minute Man Arc's new Jump Start program, young people with disabilities are gaining real world job experience that is leading to permanent, paid work.
Minute Man Arc and the Massachusetts Rehabilitation Commission have teamed up to offer young adults between the ages of 16 and 22 a real work experience. Participants receive extensive job training from seasoned professionals and then are matched to paid internships where they are coached to do their best work.
The first training session was held last fall at Minute Man Arc and resulted in two of four participants finding permanent jobs. Instructional classes occurred over four Saturdays and included hands-on workshops in resume writing, interviewing, skill building, and exploration of the career experience from beginning to end.
Jump Start graduate McElle "Mickey" Fresard was offered permanent work at CVS Pharmacy in Littleton immediately upon completion of her paid internship.
When asked why her internship clicked, Fresard said, "Minute Man helped me find my natural gifts and I just knew I could do this."
Fresard is on the autism spectrum and possibly because of her disability brings extraordinary organization skills and attention to detail to her job where she restocks products and works the cash register. Fresard's job coach, Sam Streisand of Minute Man Arc, is impressed with how well the match has worked.
"We do our best to place people where they can be successful, and Mickey has really excelled at CVS," Streisand said.
Another recent Jump Start graduate has found permanent employment at Crosby's Marketplace in Concord.
The second Jump Start class is now underway. For information on applying to this program, contact Minute Man Arc at 978-287-7900.
For more information: https://www.minutemanarc.org.