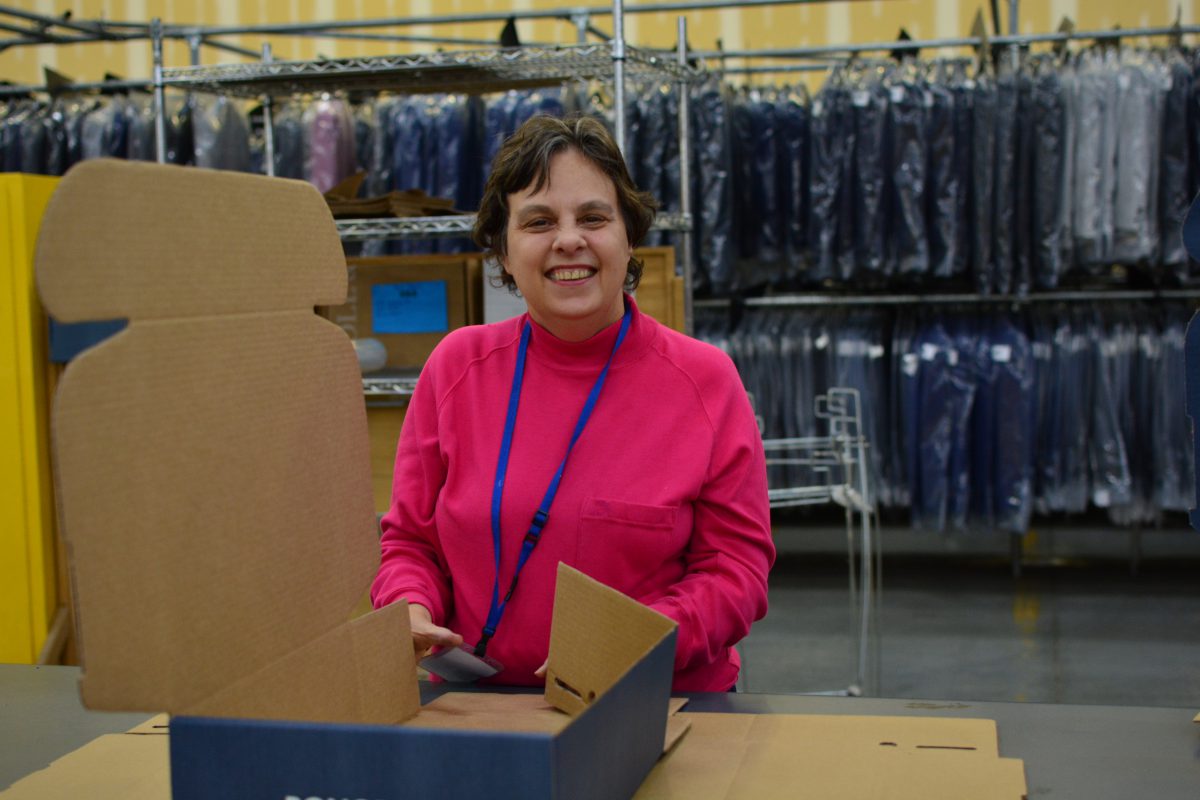 November 14, 2017
Quiet Logistics has partnered with Minute Man Arc to employ more than 30 adults with disabilities through Minute Man Arc's Employment Program.
The relationship between Minute Man Arc and QL began with an introduction by state Sen. James Eldridge. What followed was the creation of a small work crew comprised of a few individuals with developmental disabilities who folded specialized boxes for mailing high-end products. Six years later, there is a growing team of nearly three dozen individuals who take pride in their work at QL. Like anyone else, these workers enjoy the camaraderie of coworkers, a clean and safe work environment and a weekly paycheck.
"Quiet Logistics has a fantastic team including more than 30 workers with disabilities from Minute Man Arc," said Brian Lemerise, president of Quiet Logistics. "We believe we can empower these workers to live better and richer lives."
"The relationship between Quiet Logistics and Minute Man Arc shows what a true collaborative partnership can produce in terms of benefits to both entities," said Jean Goldsberry, CEO of Minute Man Arc.
In early November, QL opened its doors in Devens to more than 75 local businesses and community members to witness first-hand how mutual interests can be met by employing people with disabilities. Through tours and demonstrations, the power of collaboration was visible.
Minute Man Arc supports more than 800 children and adults with disabilities throughout eastern Massachusetts. For information: minutemanarc.org.
http://concord.wickedlocal.com/news/20171114/minute-man-arc-teams-up-with-quiet-logistics