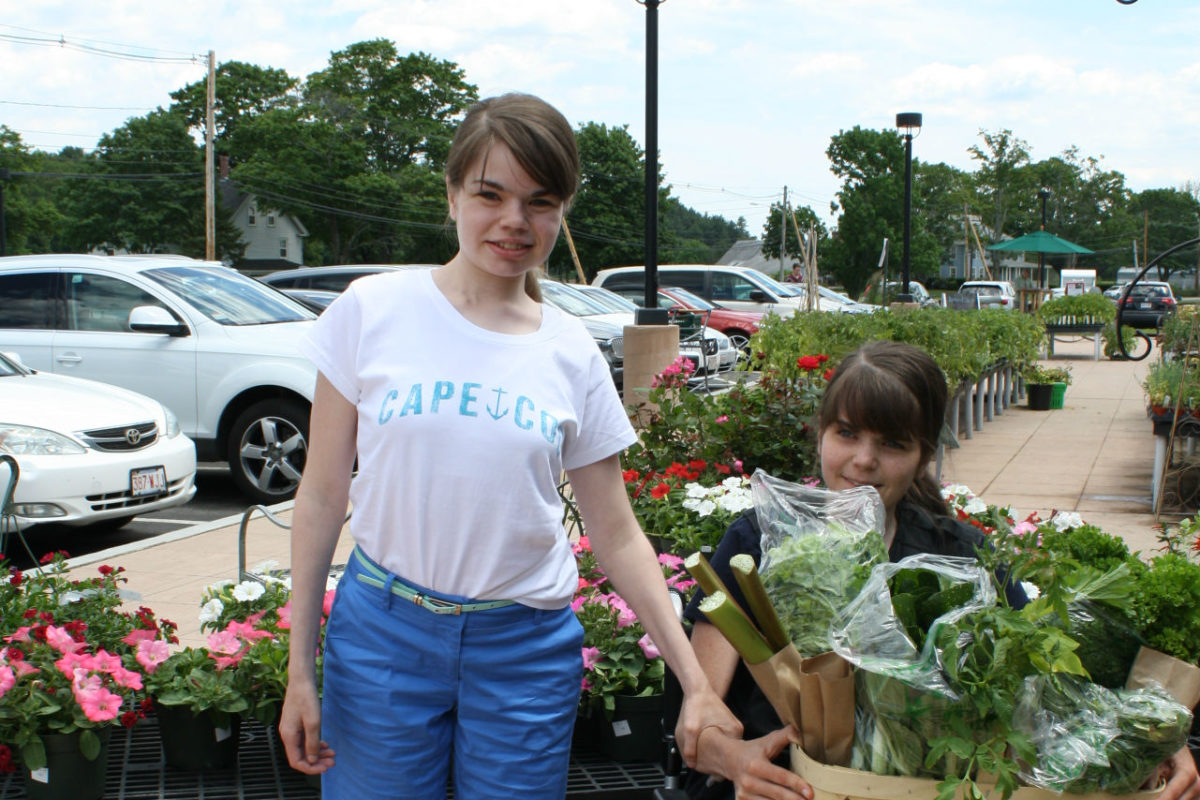 Concord – 7/14/2016
Minute Man Arc has joined the farm-to-table movement and become part of the growing popularity of eating local and healthy. Supporting children and adults with disabilities through innovative programming, Minute Man Arc members depart each Tuesday and Thursday to two local farms to collect weekly produce from their Community Supported Agriculture farm shares, or CSA for short. CSAs have become popular as a way to support the local farmer where the customer pays for a share of the harvest upfront and then receives produce "dividends" as they become available. Each week during the growing season, Minute Man Arc participants select from the current produce harvested that day and enjoy the bounty in our nine group homes and in cooking classes.
Thanks to the generosity of Barrett's Mill Farm and Verrill Farm for donating CSA shares to Minute Man Arc, our members are able to select farm fresh produce from their community farms. Picking and selecting fruits and vegetables, getting introduced to new items like black radishes, and learning about growing seasons has the added benefit of allowing for the creation of healthy meals to share. As each week brings new produce to the table based on what is harvested that week, it is always an adventure to go to the CSA.
Each Minute Man Arc home receives fresh produce based on a rotating schedule and those attending the farms are also changes each week. It all adds a little bit of excitement to the day.
"It's always a surprise when the produce arrives off the van, mysterious but delicious!" commented Sarah Brodmerkle, Minute Man Arc House Manager. "This past Tuesday we received a variety of produce, including lettuce, carrots, and onions. As soon as it comes off the van with the consumers, it begins getting prepped to be used that night. Dinner that night included cooked carrots, sautéed onions, and the lettuce was used on the sandwiches for lunch the next day."
With a growing season through end of September, Minute Man Arc will be out each week selecting delicious local farm produce for all to enjoy through the fall!
Mission: Minute Man Arc is committed to improving the lives of children and adults with disabilities by increasing independence, personal choice and self-advocacy