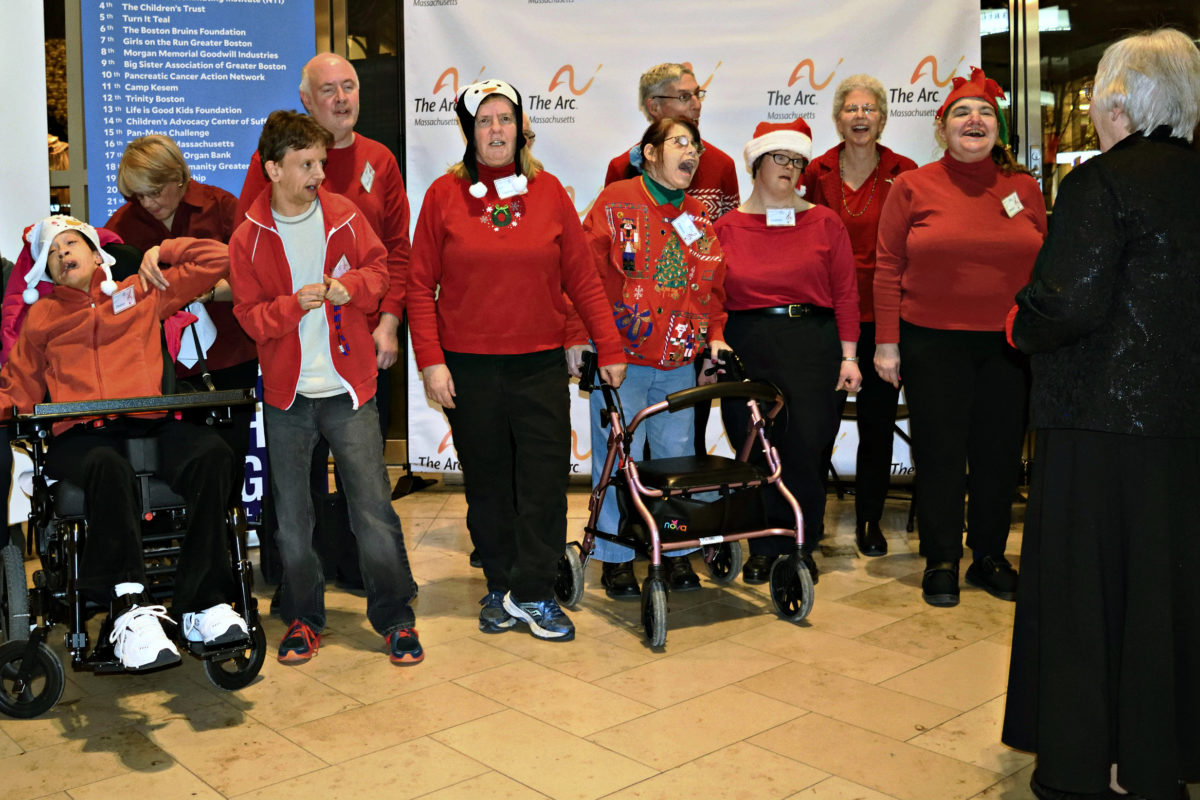 BOSTON – The Minute Man Arc Chorus was selected to perform in Boston on at the Prudential Center's "31 Nights of Light" event on Dec. 16.
Comprising 10 adults with developmental disabilities, the chorus led a rousing community sing of Christmas carols with dozens of shoppers joining in. They were assisted by Concord volunteers Elizabeth Berk and Susan Beck.
"I loved singing for everyone," said Deb Long, Minute Man Arc chorus member. "And it was really fun to hit the big switch," she added, referring to the device that lit up the entire top of the Prudential building.
Each December, the Prudential Tower blazes nightly to help community organizations gain visibility during the holiday and this year the building was the color orange for Arc organizations across the state. Minute Man Arc led the festivities with a chorus of individuals who enjoy singing all year long. A key element of the Recreation & Family Services Program, the chorus is emblematic of Minute Man Arc programming that is interactive, inclusive and therapeutic.