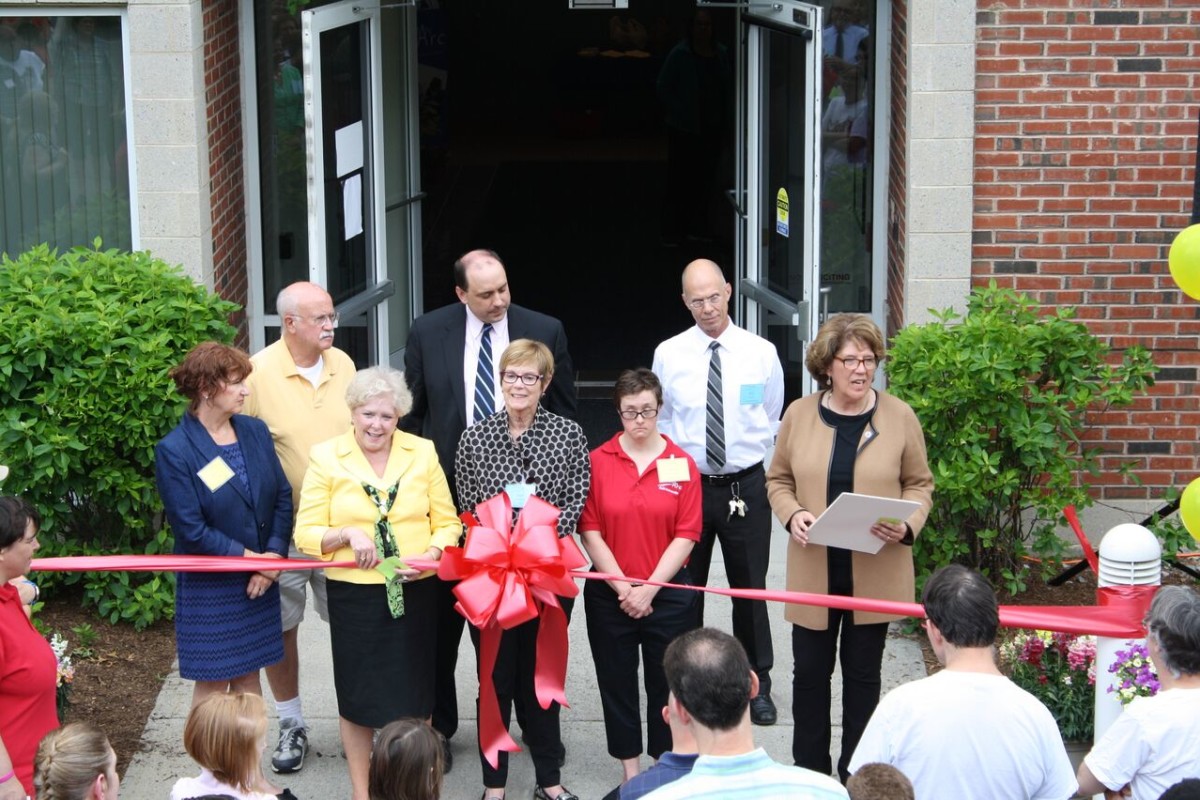 June 26, 2015 – Minute Man Arc began an exciting new chapter in May when its adult programs and administrative staff moved to 35 Forest Ridge Road in Concord. Families and friends of the agency helped celebrate the new location by attending the ribbon cutting ceremony on June 17th.
"We are thrilled to offer adult individuals a beautiful and spacious setting in West Concord," said Jean Goldsberry, CEO of Minute Man Arc. "They are enjoying larger, more suitable program space that is flooded with natural light. Many are walking to local stores and restaurants just a short distance from our new home for outings and lunch."
More than 150 people toured the new building following the ribbon cutting. We were joined by Senator James Eldridge and Representative Cory Atkins as well as Representative Kate Hogan who presented the agency with a proclamation from the House of Representatives.
Day Habilitation consumer Mary Blauvelt summed up the grand opening celebration when she said, "It's a great day! This is the best place for everybody."
Mission: Minute Man Arc changes the lives of children and adults with disabilities through therapeutic services, employment, recreation, housing and community involvement.
Website: www.minutemanarc.org
Photo: #174
Celebrating Minute Man Arc's grand opening are CEO Jean Goldsberry (center), Arc of Opportunity President and CEO Mary Heafy, and Arc of Massachusetts Executive Director Leo Sarkissian.