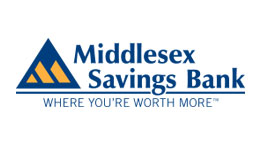 July 8, 2015 – Minute Man Arc today announced it received a $20,000 grant awarded by Middlesex Savings Charitable Foundation. The support will allow Minute Man Arc to develop an electronic record keeping system for its Early Intervention (EI) Program which serves more than 400 young children each year.
We are pleased and honored to receive this grant through the generosity of Middlesex Savings Chartiable Foundation," said Jean Goldberry, CEO of Minute Man Arc. "An electronic record keeping system will enable EI staff to be more producative and spend more time with parents and children. Early Intervention has amazing outcomes. Of the children who are referred to us with developmetal delays, 52% do not need further services when they leave us at age three. This represents an immeasurable benefit to the child and family and saves millions of dollars in special education costs."
Minute Man Ar is a nonprofit organization serving individuals with disabilities across nine towns. The agency changes the lives of children and adults through therapeutic services, employment, recreation, housing and community involvement. Local residents can see how the Middlesex Savings Charitable Foundation grant and local funds are benefiting Minute Man Arc at www.minutemanarc.org.
"We believe strongly in preserving and building the vibrancy of teh towns and communites we serve," said Dana Neshhe, president of the Middlesex Savings Charitable Fouundation. "For over 180 years we remain dedicated to serving local Massachusetts customers, the local business community and the residents who live in our surrounding communites. From sponsorhsips to grants, the bank and Foundation make a difference in many ways and we are pleased to support Minute Man Arc this year with the awarded grant."
About the Middlesex Savings Charitable Foundation
The Foundation was established in 2000 to carry out further the philanthropic mission of Middlesex Savings Bank by supporting the communities served by the Bank. Over the past 15 years, the Foundation has provided more than $3 million in grants to over 300 nonprofit organizations, supporting services, and programs in a wide variety of fields, including education, and basic human services. Since the inception of the Foundation, Middlesex Savings Bank has funded the endowment with over $15 million in contributions. More information is available at https://www.middlesexbank.com/community-and-us/community-support/Pages/charitable-foundation.aspx
About Middlesex Savings Bank
Middlesex Savings Bank, founded in 1835 and headquartered in Natick, Mass., is a mutual savings bank. As one of the largest independent banks in Massachusetts with assets exceeding $4 billion, the bank has been committed to providing outstanding value in consumer banking and business banking products for 180 years. The FDIC and DIF insured bank has 29 branch offices located in 23 communities – Acton, Ashland, Bedford, Bellingham, Boxborough, Concord, Framingham, Franklin, Groton, Holliston, Hopkinton, Littleton, Maynard, Medfield, Medway, Millis, Natick, Needham, Southborough, Sudbury, Wayland, Wellesley, and Westford. For more information, please visit www.middlesexbank.com, www.facebook.com/connectwithmsb, and www.twitter.com/middlesexbank.
About Minute Man Arc
Minute Man Arc changes the lives of children and adults with disabilities through therapeutic services, employment, recreation, housing and community involvement. 
Website: www.minutemanarc.org